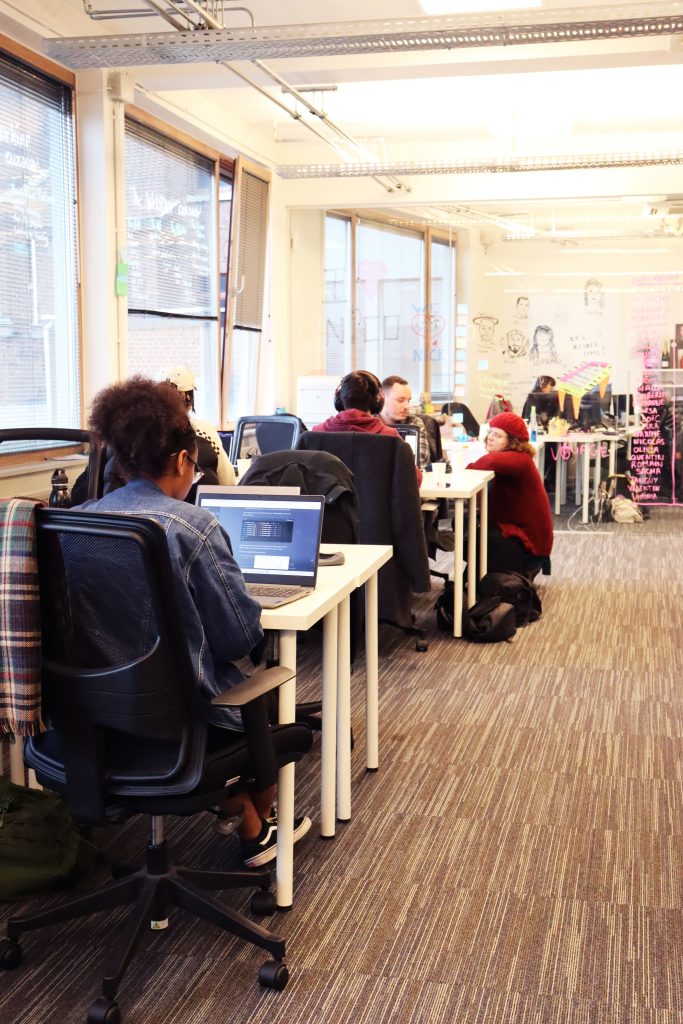 Everything is figureoutable
Take the risk or lose the chance!
Why ?
Because more and more companies are looking for tech savvy people. That is why these trainings are open to anyone motivated, willing to explore their options and ready to change their life. It's perfectly okay if you've never written a line of code in your life, we start from scratch!
All you need is logical thinking, a curious mind, a strong dose of motivation, eagerness to learn and an understanding of the language that is spoken in the region where you want to follow the training.
Diplomas, money, age, experience, hair color, religion, … We don't care about that. Do you?
How ?
Together with Actiris, Brussels regional employment office, and its IT tickets, you can follow a one week introduction course at our BeCode campus in Brussels. You live in the Brussels region, you speak Dutch, English or French, you're looking for a job and you want to find out more about code and web development? Then definitely apply for one of the Actiris IT tickets.