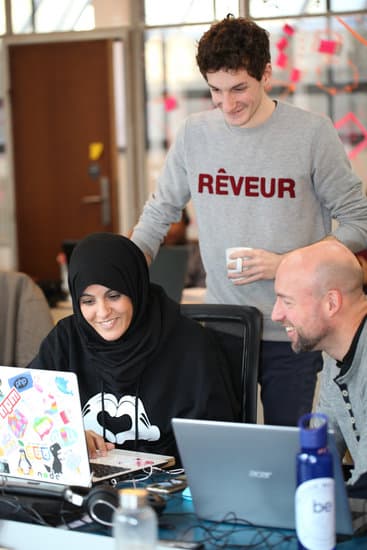 Become a cyber security expert
Every bug is an opportunity
Our BeCode Cyber Security Bootcamp has been built while keeping a hacker mentality in mind. A hacker who is always trying to improve his capacities, trying to find breaches and bugs and trying to solve problems. That is why we say that every bug is an opportunity and these careers await you!
Cyber Security Analyst
The Cyber Security Analyst perfectly understands cyberattacks, malware and cybercriminal behaviour and actively looks to anticipate and to prevent these attacks. The analyst uses configuration tools, writes reports and evaluates infrastructure weaknesses.
Incident Responder
As an Incident Responder, you rapidly identify an attack, minimise its effects and find a remedy for the cause in order to reduce futur incidents. You are the person your colleagues will come to during an emergency. You also write complete daily incident reports.
Pentester
A Pentester (Penetration Tester) identifies weaknesses by running penetration tests. You use the same techniques as a hacker to prevent and detect companies their weak spots. You write detailed reports about these weaknesses and suggest remedies.