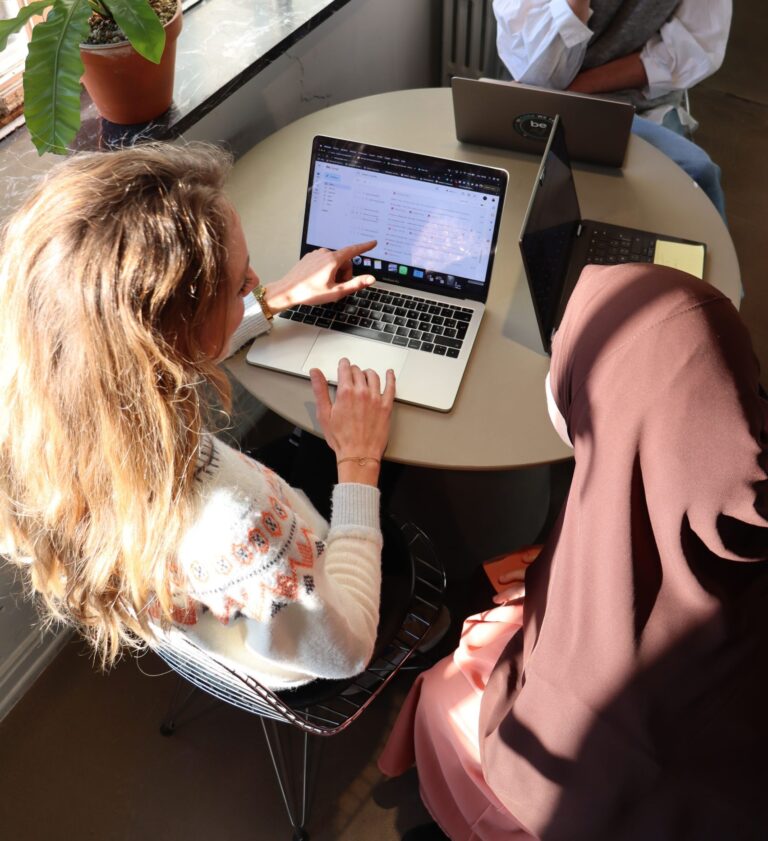 The future depends on what you do today.
The Digital Sprint is created for all those who want to make a career switch, who are looking to better understand what new technologies can offer them and who do not know where to start.
This training aims at helping you build a professional project based on your existing knowledge and the ones you will acquire at BeCode. The world of new technologies offers a lot of career opportunities in a multitude of fields. Even without prior work experience or a diploma, it is possible to learn quickly and get a job!
Know-how of the different career paths in IT (web development, IT support, UX Design, project management, digital marketing, etc.) and being able to choose a training path that best suits your needs.
Being comfortable with your computer and using it effectively.
Using collaborative tools that are important in today's market and handy to help you progress in your career / job search (Google Drive, Trello, CMS, etc.).
Training your social skills: Public Speaking, working in a team, feeling comfortable in your work, daring to ask others for help, giving and receiving feedback.
Reading and correcting code in HTML, CSS and JavaScript.
Creating your own digital identity (LinkedIn, Medium, etc.).